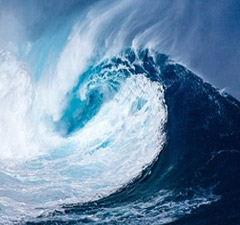 Welcome on our website
Blue Ocean Technology
- the name of the company is a result of MBA studies. It is a reference to the Blue Ocean business strategy that excludes fierce competition but looks for niches to develop business and build platforms for cooperation.
The company is a team of experts, technical specialists and managers from various industries: shipbuilding, machine construction, wood and paper processing, construction of mobile machines: loaders, excavators cranes, lifts, municipal and railway vehicles, mining and robotics , wherever the drive and control systems based on hydraulics, pneumatics and regulated electric drives are in operation.
Besides promotional functions and communication role with the industry and future customers, we also would like our website to be a platform for exchange of views and perhaps also disputes about not only new technical solutions but along with the current topic of renewable energy, electromobility vs. green power hydrogen or Industry 4.0. We encourage you to contact us and publish your opinions.