Manufacturing of HPUs for drive systems according to customer requirements. Entire engineering, documentation, component specification, risk analysis, assembly and commissioning including testing
Hydraulic power unit powering the vibrating test stand for electrical cabinets. Vibration frequency up to 300 Hz.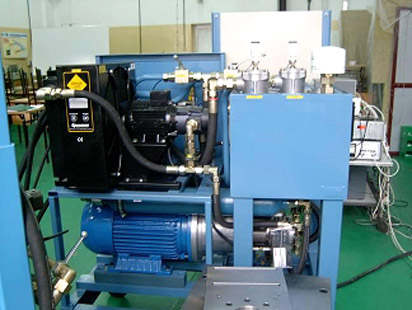 Hydraulic power unit supplying drives of paper bale unwinder - printing industry.